邀請您參與_國際行動輔具設計大賽
通過初篩隊伍,有機會可獲5萬美元競賽補助
第一階申請補助時間截止時間107年2月7日
原始文件如下 請您參閱
We're looking for innovative teams from around the world to build the next generation of mobility devices for people with lower-limb paralysis. Read more about what we're looking for on our website
We appreciate that some teams with great ideas and talent might have little to no funding right now. Maybe they're just getting off the ground or thinking about setting up a venture. Applications for our $50,000 Discovery Awards close on the 7th of February, 2018 - watch our video or read our information sheet to find out more
Please share the Challenge with your relevant networks so that we can reach everyone who may have an idea for a mobility device that could change the lives of people with lower-limb paralysis.
More information about how innovators can get involved can be found on our latest blog post.
Questions? Get in touch with one of the team at mobilityunlimited@challenges.org.
All the best,
The Mobility Unlimited Team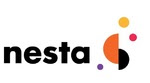 58 Victoria Embankment
London
EC4Y 0DS

www.nesta.org.uk | Newsletter | Twitter | LinkedIn | Facebook

如有任何疑問歡迎來電洽詢學會秘書處
感謝您